CLA stands for conjugated linoleic acid. CLA can be found in the meat from goats, sheep and cows as well as their milk. This is often taken as a supplement that aids in muscle building and weight loss. It is also promoted as a deterrent against heart disease, cancer and diabetes. Before taking any supplement, you should check with your doctor.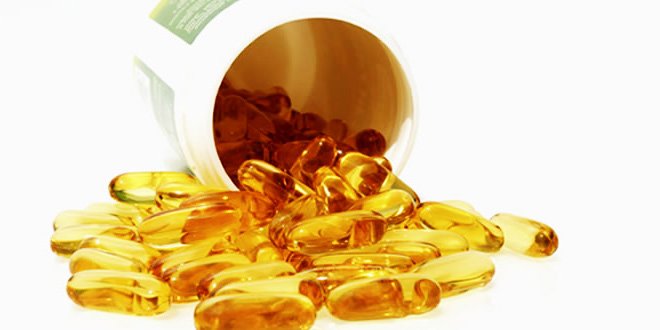 What Is the Best Time to Take CLA?
To get the most benefit from CLA, experts agree that it should be taken about 30 minutes before you eat or during your meals, three times a day. This is for the best overall body fat reduction which is one of the main aims people taking CLA. But to achieve the best results you need to do more than just take the supplement, you need to follow a healthy diet rich in fruits, veggies as well as lean protein. Exercise will also be important.
How Much CLA Should You Take?
Our body doesn't naturally produce CLA so it must be achieved with diet or a quality supplement. Most diets can provide between 100-300 mg of CLA a day if you have a meat or dairy-free diet. The recommendation for best results is 3,000 mg or 3 g a day.
What Are the Possible Benefits of CLA Supplements?
After knowing the best time to take CLA, learn the benefits of taking CLA supplements. Some of the most important ones are:
1. Loss of Body Fat
Though the exact role isn't understood, it is believed CLA helps regulate adipose tissue or fat. It assists in using body fat for energy and prevents a decrease in metabolic rate. There have been studies where animals were fed diets with CLA and a decrease in body fat as well as an increase in energy expenditure was seen.
2. Enhanced Muscle Growth
CLA has been shown to increase muscle to fat ratio. This helps enhance the growth of lean muscle. This increase in muscle mass will help you burn calories overall and you will see more tone as well.
3. Cancer Prevention
CLA helps protect from cancer and inhibit its progression. Studies have shown that it's the only fatty acid that hinders carcinogenesis with animal experiments. It is thought that CLA has this anti-cancer effect because it increases the body's ability to grow and produce new cells.
4. Heart Disease Prevention
Besides the best time to take CLA, it's also important to know its benefit in heart health. CLA facilitates the body using stored fat, which may help atherosclerosis and heart disease. CLA prevents plaque and lipids from being deposited in the arteries. It may also help in heart disease prevention by behaving as an antioxidant and lowering blood pressure.
5. Immune System Support
If you have been dieting frequently, your body can become run-down and prone to illness. CLA supplements can boost your immunity and help keep you from catching colds. In fact, several studies have shown they can prevent catabolic effects of immunity in time of unwellness.
Are There Any Risks?
It's important to discuss any supplements with your doctor, even those that are considered natural. This can help to prevent side effects or possible interactions.
CLA may cause diarrhea, nausea, fatigue or an upset stomach.
Given the lack of research, doctors don't recommend it for children, pregnant women, or those who are breast feeding.
It may make insulin resistance worse, or negatively impact how the body absorbs sugar in a person with metabolic syndrome or diabetes.
It may also cause fatty liver or other negative effects on the liver and can lower good cholesterol or HCL.
There is some research that suggests it can increase inflammation.
For people who are on any medications, it is advised to check with the doctor before taking it to make sure there won't be any interactions. Keep this tip in mind besides the best time to take CLA.
Natural Sources of CLA
If you prefer to take CLA from natural sources, here are some good choices.
| | | |
| --- | --- | --- |
| Food (1 serving) | CLA (mg/g fat) | CLA (mg/serving) |
| 2% Milk | 4.1 | 20.9 |
| 125 Ml Condensed Milk | 7.0 | 98.7 |
| 2% 250ml Cultured Buttermilk | 5.4 | 28.1 |
| 2-4% Plain Yogurt | 4.8 | 23.5 |
| 1-2% Low Fat Yogurt | 4.4 | 11.9 |
| Processed American Cheese | 5.0 | 61.5 |
| Cheddar Cheese | 4.1 | 68.1 |
| Butter | 4.7 | 55.0 |
| 14% Sour Cream | 4.6 | 78.7 |
| Ice Cream | 3.6 | 42.5 |
| Lamb | 5.8 | 73.7 |
| Fresh Ground Beef | 4.3 | 52.9 |
| Veal | 2.7 | 16.5 |
| Fresh Ground Turkey | 2.6 | 16.9 |
| Chicken | 0.9 | 10.9 |
| Pork | 0.6 | 8.3 |
| Egg Yok | 0.6 | 3.2 |
| Salmon | 0.3 | 1.7 |
| Safflower Oil | 0.7 | 9.7 |
| Sunflower Oil | 0.4 | 5.5 |