General Mills Total Cereal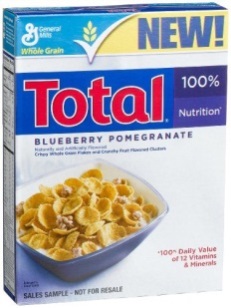 Total was introduced in 1961 and at that time was the benchmark for cereal that is healthy and advancement in fortification with vitamin.
One of the highest-fortified cereals. It has 100 percent DV (daily value) of at least 11 vitamin and minerals. All 6 varieties have 100% DV of zinc, folic acid, calcium, iron and a number of B vitamins.
General Mills Wheaties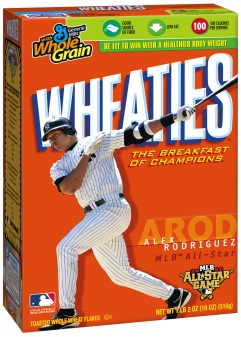 Wheaties is made by General Mills and is a fortified cereal. Wheaties, the "Breakfast of Champions," has developed as the bright orange box highlighting famous people, namely athletes.
Wheaties is fortified with 45 % DV of iron, 50 % DV of zinc, , 50 % DV (each) of niacinamide, vitamins B1, B2, B6, B12, folic acid, and 10 % DV (each) of vitamin A, C and D. Wheaties has 100 calories in one serving.
Kellogg's Frosted Flakes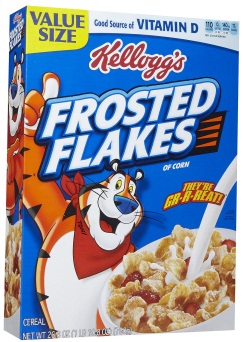 Kellogg's Frosted Flakes are fortified with 10 vitamins and minerals.
Kellogg's strengthens Frosted Flakes with 10 % DV of vitamin A, C, D and palmitate, 25 % DV of iron, niacinimide, vitamin B2, vitamin B6, vitamin B1, folic acid and vitamin B12. Frosted Flakes have 110 calories in a single serving.
General Mills Multigrain Cheerios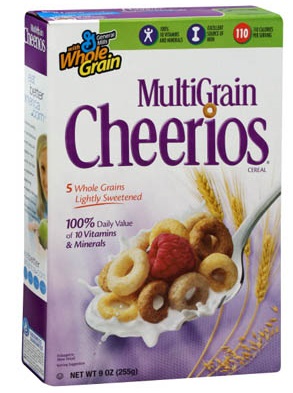 Multigrain Cheerios is another of General Mills' prevalent unsweetened cereal, Cheerios. It comprises 5 whole grains, including, oats, corn, wheat, barley, and rice. Multigrain Cheerios is fortified with 100 % of the DV of vitamins B6, B1, B2, B5, and B12, niacin, folic acid, zinc, and iron.
It is also fortified with 10% vitamin A DV, vitamin D, 25% DV of vitamin C 35% DV and vitamin E, together with Calcium, magnesium and phosphorus It contains 110 calories per 1 serving.
Kellogg's Special K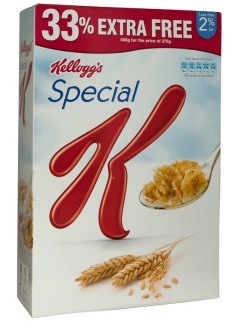 Kellogg's yields Special K cereal. Special K is a flake rice cereal high in minerals and vitamins and very low in calories. Due to its low calories, Special K is a frequent choice for dieters. Its vitamin, and mineral supplements make it a healthful meal substitute. One serving of Special K contains 120 calories and 45 % DV of iron.